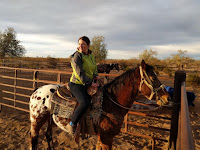 Two Sides to Tucson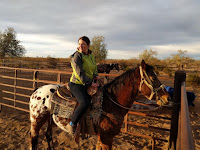 The Covid-19 pandemic has been incredibly devastating for the travel industry. For my family and me, it was time to get back on an airplane and have an adventure so during the week between Christmas and New Years, we flew to Tucson, Arizona to have a ranch adventure.

From the start, the airport and airlines made me feel very comfortable and safe flying due to the mask mandate, social distance guidelines, and enhanced precautionary measures. We landed at the Tucson International Airport and drove north to the White Stallion Ranch where we spent 6 wonderful nights and loved every moment of it!
There is something for everyone at White Stallion Ranch. We participated in archery, rode e-bikes, shot shotguns, and wrangled cattle. One of my favorite, recurring activities was the daily trail rides. I truly appreciated that, throughout our stay, we had the same horses! The cowboys and horses were amazing and every person was matched with a horse that fit the individual's experience level. My horse's name was Vex, I grew to love him and hope to see him again. It's hard to describe how beautiful a desert sunset is, especially while being out with the horses providing them their evening feeding. The horses' health and well being are the top priority at White Stallion Ranch, they get every Sunday off to rest!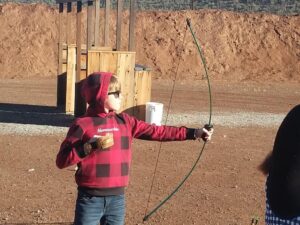 This was the perfect "Covid-19" vacation due to most of the activities being outdoors where there was plenty of social distancing…even at meal time. Speaking of meals – the food was incredible! I truly felt rested and at peace during my visit.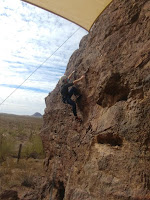 If being at a ranch isn't your cup of tea but you would still like a southwestern US experience, The Ritz-Carlton Dove Mountain in Marana, AZ has the luxury you are looking for! Here you can still enjoy the activities of the area – Jeep and UTV tours, hiking, biking, horseback riding, tennis, golf, spa, and star gazing to name a few. As always, there are special amenities when you book through Runway Travel Co:
Upgrade on arrival, subject to availability

Full breakfast daily for two guests per bedroom, in restaurant or room service (up to $65 USD per bedroom)

$100 USD Resort or Hotel credit to be utilized during stay

Early check-in/late check-out, subject to availability

Complimentary Wi-Fi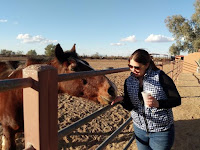 We may not be able to travel internationally yet, but remember there are plenty of fabulous domestic destinations to suit your needs and travel type here in the beautiful US. Let us know when you are ready to travel and enjoy the great outdoors; Runway Travel will lead the way for you!
Contact us – Jessica@runwaytravelco.com

Instagram – Runwaytravelco