First, congratulations! If you are researching a honeymoon destination, it's an exciting, special time of life. A honeymoon is a trip of a lifetime that requires careful, thoughtful planning. You may take grander or wilder trips later in life, but the post-wedding getaway is epic. You will enjoy each other with all the wedding planning and stress behind you. Honeymoons add to the lifetime memories.
Figuring out the perfect honeymoon can be a challenging (but worthy) decision. Our clients typically seek post-wedding relaxation, privacy, romance and natural beauty. Interests vary, including the personalized activities you'll hope to experience throughout the excursion. Whether you are a lie on the beach sipping out of coconuts couple, daring foodies, adventure junkies or crave nature, Runway Travel will recommend amazing trips, near and far to indulge your personal idea of romance.
No doubt you are crazy busy planning the wedding! Runway Travel will work with you to understand your wishes while considering timing, logistics and cost. So much influences where and when you decide to honeymoon, we're here to help.
A Client's Honeymoon in Thailand
Congratulations to Anna and Matt! Runway's client dreamt of a honeymoon that would be the trip of a lifetime. In our planning meeting, they wanted a trip that was exotic, beautiful and loaded with culture and history. The couple were also looking for a vacation that was a balance of adventure and relaxation. We curated the perfect honeymoon for them in Thailand. Some highlights included the Temple of Dawn, a luxury barge cruise, Khao Sok National Park, Samui Elephant Sanctuary and the Big Buddha Temple. Enjoy some pictures from their scrapbook!
Dromoland Castle, Co Clare, Ireland
A castle is the perfect destiation for a fairy-tale honeymoon! Dromoland Castle is one of Ireland's finest castle hotels and was built in the 16th century. It is majestically set on the shores of Lough Dromoland and surrounded by over 450 acres of breathtaking scenery, including a championship parkland golf course and country club. Newlyweds are met at the gates of the historic Castle by huntsmen on horseback and their hounds who will lead you up the meandering avenue to the Castle which dates back to the 1500's. You will be greeted with a staff line up (just like you see on one of the arrivals at Downton Abbey!) Details on the majestic Dromoland Castle. A falcon delivering your engagement ring is as unique as they come for proposals! See video below.
La Casa de la Playa, Mexico
La Casa de la Playa is nestled in the Mayan rainforest on one of the most iconic beaches in the world. This resort is all-inclusive and adults only. To make it more unique, each room has it's own jellyfish habitat. You will be able to make yourself at home and ask for anything, serve yourself, relax and explore in a peaceful, unhurried ambiance.
This new boutique hotel in Riviera Maya by architect David Quintana was born with a joyful soul, a spirit of service, a vast cultural heritage and a sustainable design that both respects and exalts the beauty of nature. La Casa de la Playa began its legacy in December 2021 with 63 ocean front suites, wine and dining experiences by celebrity chefs, private transportation in luxury cars, admission and exclusive activities in Grupo Xcaret parks. When you book through Runway Travel, you will receive a $100 USD equivalent Resort or Hotel credit to be utilized during your stay. (not combinable, not valid on room rate, no cash value if not redeemed in full)
Marlon Brando said, "My mind is always soothed when I imagine myself sitting on my south sea island at night. If I have my way, Tetiaroa will remain forever a place that reminds Tahitians of what they are and what they were centuries ago."
The Brando Resort once was the vacation spot for Tahitian royalty, the islets are under a 99-year lease contracted by Marlon Brando. Encompassing 12 islets that surround a lagoon over four miles wide that is a 20 minute private plane ride from Tahiti. Bask in this private nature reserve where sea turtles, manta rays and exotic birds frequent white-sand shores and crabs hide under palm trees. Most importantly, the hotel upholds the principle of responsible luxury. This is a honeymooners luxury paradise, the hotel allows for a maximum of 80 guests. All 36 villas have their own swimming pool which opens onto the lagoon. There are three restaurants, two bars and room service is available 24 hours to enjoy a meal on your private beach. Don't miss the spa which practices ancestral polynesian treatments next to a fresh water cascade. Read why The Brando was so special to the Godfather.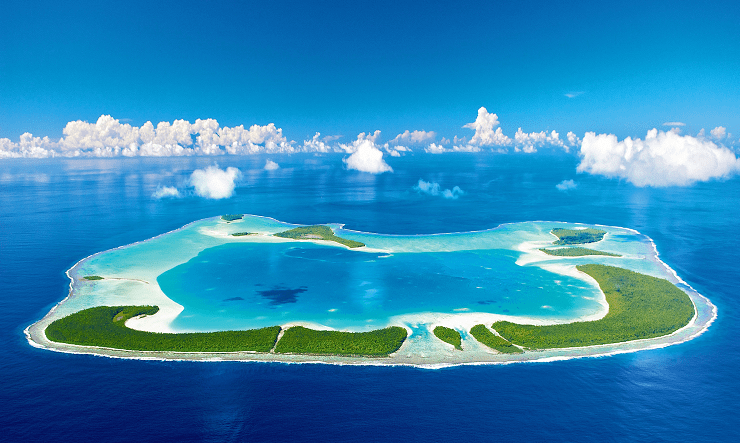 No doubt you celebrated your new marriage with a champagne toast at your wedding. Continue the celebration on your honeymoon in the Champagne region in France! Runway Travel recommends a 2-day tour in the Reims, Epernay and Hautvillers regions. You'll be picked up in a Mercedes and driven through the Champagne scenic route where you'll meet with a boutique producer and enjoy a cellar tour and tasting at Veuve Clicquot. A walk through Reims Cathedral and city center will round out your perfect day. Day two will start with a walk in Hautvillers, the village of Dom Perignon. The day will be filled with cellar tours of different Blanc de Blancs and the prestigous Houses of Moet and Chandon. For additional details, view Runway's Champagne itinerary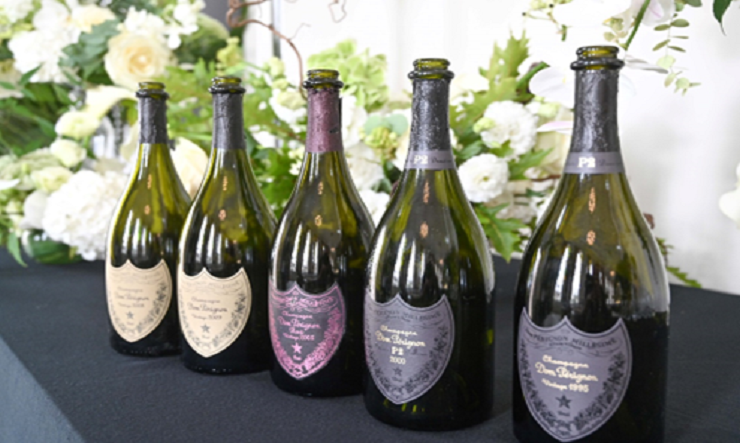 Paris is known as the City of Lights and deserves the title of City of Love as well. It may seem a bit stereotypical to honeymoon in one of the most romantic cities in the world. Runway Travel has recommendations for experiences beyond the traditional tourist stops. The Eiffel Tower makes an amazing background for your private photo shoot. Have another destination in mind? The photographer will work with you to create a truly unique photo album. If you're looking for photoshoot ideas, we can arrange for a private boat tour down the River Seine. The leather-covered banquette in the private salon with a minibar is a dreamy excursion. For additional details, view more Paris honeymoon suggestions by Runway Travel.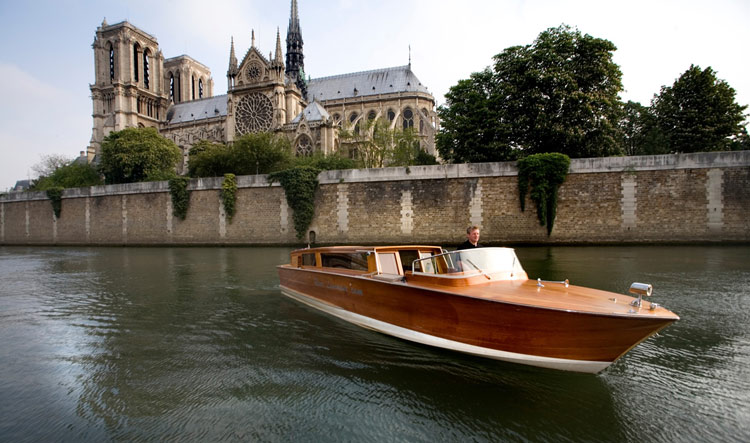 Gorilla Trekking is sure to be a conversation ignitor when people ask where you're going for your honeymoon! Most people envision a trip to Africa that includes the continent's iconic animals: elephant, big cats, giraffe, zebra and more – and that is certainly a magical part of safari. But there is so much more to your time in the African bush and the variety of accommodation styles ensures comfort and relaxation. The photo below is a private dinner outside the safari tent in the Naboisho Conservancy of Kenya. Beach lovers can enjoy a day trip to the Seychelles, Zanzibar or the Kenyan shores. Normally Africa is not on the honeymoon radar, view our African honeymoon information for more stunning photos and recommendations. Runway Travel will ensure you will be pampered and have all the required information regarding shots, insurance, visas, entrance requirements, etc.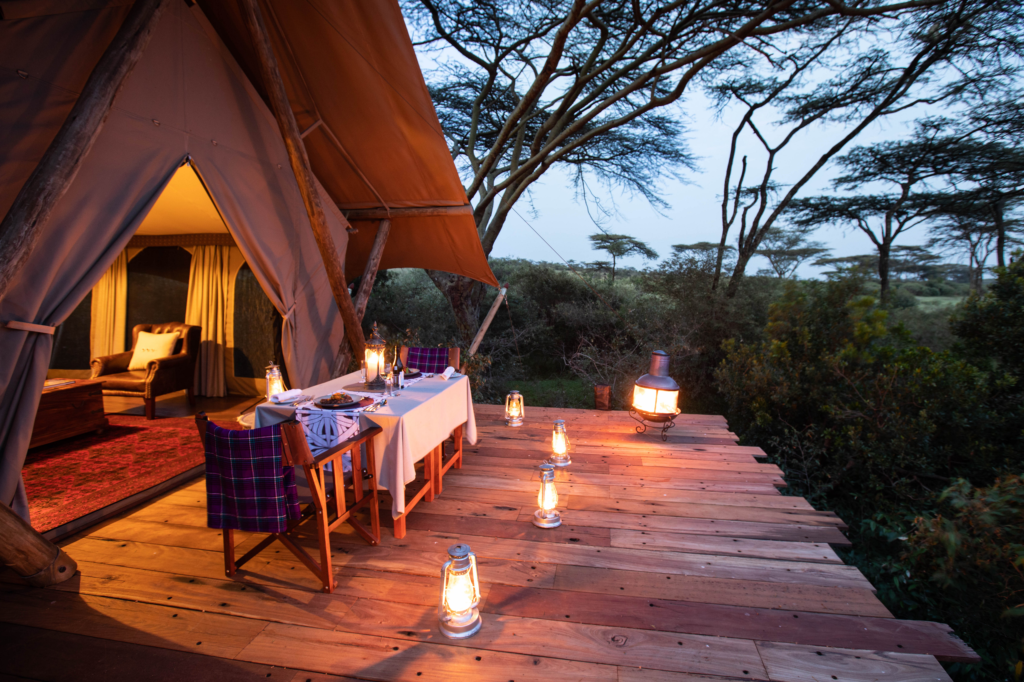 Ponta dos Ganchos, Brazil
For the honeymooners looking for an exotic, private, luxurious destination, Ponta dos Ganchos Resort does not disappoint! Located on a private peninsula in the city of Governador Celso Ramos, 60 km from Florianópolis, Ponta dos Ganchos is surrounded by a fishing village and is immersed in lush nature. A peninsula of cliffs that form coves where nature has acted capriciously, with an aura of romance provided by the most authentic tranquility and privacy. Ponta dos Ganchos is exclusive, all bungalows are designed for up to two people and provide a stunning view of the Emerald Coast Sea. Most feature heated swimming pools and a dry sauna. In some categories, the bungalows even offer whirlpools, in addition to other facilities. The wedding stress will melt away in a couples detox massage at the Spa by Sisley. Learn more about Ponta dos Gancho and view a sample 5-day Ponta Dos Ganchos itinerary