Runway Travel knows that cuisine is a travel highlight and a luxury culinary tour is a fabulous way to immerse yourself in a destination's culture. Sharing a meal is universal and heightens the taste and smell senses. Regional culinary tours expose you to the ingredients and the local geography, climate, regional industries, and local wildlife. You don't have to be a Foodie to learn the art and traditional techniques and the history passed down not through recipe cards, but through living experience.
Below are some of our hand-picked, carefully designed culinary tours from around the globe. Each destination includes exclusive experiences that best capture the unique food, wine and culinary traditions of each destination. We will customize an itinerary to suit your level of culinary interest and proficiency in any of our destinations around the world. Contact us to curate the perfect wine and dine experience!
As one of the oldest parts of Paris, there is a lot to discuss; you'll hear stories dating back to the Middle Ages, and also learn about the evolution of French cuisine and how it grew along with Paris. The tour includes various tastings of both savory and sweet to delight your senses.
The Marais, a celebrated neighborhood in the heart of Paris, has as many architectural treasures as it does excellent addresses for food! On this delightful three-hour stroll you'll discover history, architecture, local stories…and of course, food! With a selection of tastings at some of Paris' most chic and reputed boutiques, you'll be able to sample macarons, pastries, chocolates, and more. View Paris Culinary trip details.
Napa Valley days are defined differently, attuned to the seasons and longstanding ritual of wine country joie de vivre. Steps away from the iconic French Laundry and Thomas Keller's Bouchon Bistro guests can enjoy the meal of a lifetime or linger in the sanctuary that is the TFL garden. Explore JCB Village and the intimate Prive tasting room indulging in the decadence of the JCB Collection reserve wines. And take in the views from high above the Napa Valley with a hot air balloon ride followed by a vineyard picnic. Or perhaps you'd prefer to experience Napa Valley from the original rancher's perspective—riding through the vineyards on horseback. Read more about Runway Travel's Napa Valley culinary recommendations.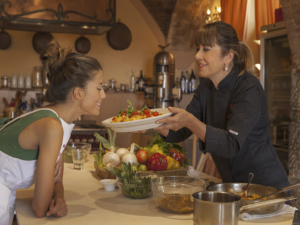 Cooking Under the Tuscan Sun
Celebrate traditional Tuscan recipes that are designed by Silvia Baracchi, Michelin Star chef and owner of Relais & Châteaux Il Falconiere & Spa. You will learn to cook authentic Tuscan cuisine in focused, spirited classes in our residential style kitchen, using local ingredients personally selected by the Chef under healthy, ethic and protection of the land criteria. Then enjoy your prepared meal at a seated, served dinner in our charming dining room. View Tuscan Culinary trip details.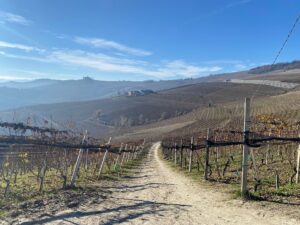 Runway Travel's Italian Favorites
On a hot summer day, how does a private lesson in making gelato sound? If you're more adventurous, take a helicopter tour over Mt. Etna which is followed by a luxury wine tasting. For a real hands-on experience, enjoy a Sorrento fishing boat excursion and enjoy the Gulf of Naples views! Learn the secrets of the old fishing tradition while tasting your catch cooked especially for you by a local chef. We offer an array of Italian culinary trip options.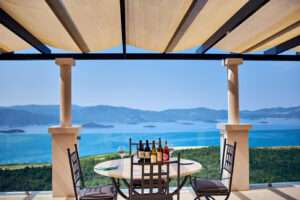 Croatia was a playground for many emperors and cultures. Amongst historic towns, picturesque fishermen hamlets and cerulean sea, lies also a little-known gourmet paradise. The Peljesac Peninsula is Croatia's most famous wine-growing region and is also famous for succulent oysters, known as the aphrodisiac since the Roman times.
Magical Istria is the famous truffle region and every foodie's dream. Idyllic interior of rolling hills is dotted with mediaeval towns and hilltop villages, endless vineyards and olive groves, colorful orchards and local farms. Croatian wines are still quite undiscovered however Croatian olive oils are tops in the world. (Olive Oil from the island of Solta was the best olive oil at international competitions in New York, Tokyo and Duban from 2017 – 2020) Ready to go truffle hunting? View Nibs & Sips Itinerary.
Celebrity Cruises have brought the table top to life in a fantastic fusion of entertainment and dining. The world-renown artists of Skullmapping, presented by TableMation™ have reached a true pinnacle of their custom 3D table animation art form. This dining experience is beautifully choreographed with an elegant menu created by their Michelin Star Chef. Le Petit Chef is simply one of the most unique dining events in the world which will magically transport you on an awe-inspiring journey around the world. Four mini-chefs from Italy, Spain, France and Japan whimsically whip-up delicious specialty dishes from their home land, creating theater on your plate while bringing your whole table to life! Available on Millennium Series and Solstice Series. Contact Runway Travel for sailing details.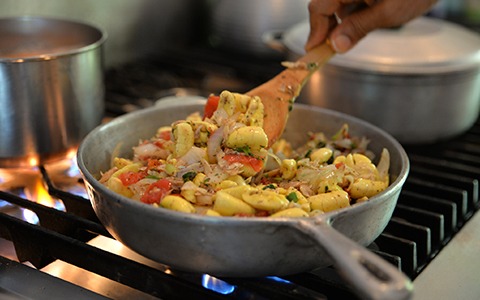 The Virtuoso Round Hill Hotels and Villas offer a "Stush in the Bush" experience. This is an amazing, authentic farm-to-fork dining experience which has been voted one of Jamaica's top culinary experiences for the last five years. Round Hill arranges round trip car service and lunch reservations, which can be combined with a morning stop at the famous Dunns River Falls which is in Ocho Rios, near the lush hillsides where this organic farm is located. The experience includes a walking tour of ZionItes, a 15-acre certified organic farm in the cool, slow moving hills of St. Ann. Take in the sweeping views of Jamaica's north coast, and the beauty of the hills simultaneously.  Then sit down to a lovingly prepared meal that highlights the local, weaves simple flavors into joy on a plate, and brings you back to what real food tastes like. Read more about the Stush in the Bush experience.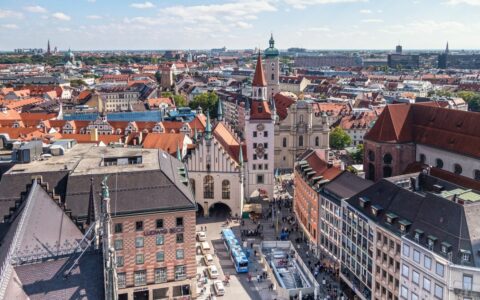 There is no better way to experience Munich than on foot! This carefully curated, four-hour walking tour is a perfect blend of culture, history and of course, local delicacies! Your Munich expert will meet you at your hotel lobby. The first stop is Viktaulienmarkt, a Munich tradition dating back to 1807 where merchants today still showcase their wares from sausages to baked goods. Your sweet craving will addressed at the local chocolatier. The hand-made pralines are what they're famous for. No Munich tour is complete without a trip to a local brewery! Enjoy 'Weisswurst', the traditional veal sausage. You're more than welcome to also visit the Beer and Oktoberfest Museum and a private visit to an ancient mill. Read more about the Munich Food Tour in greater detail.