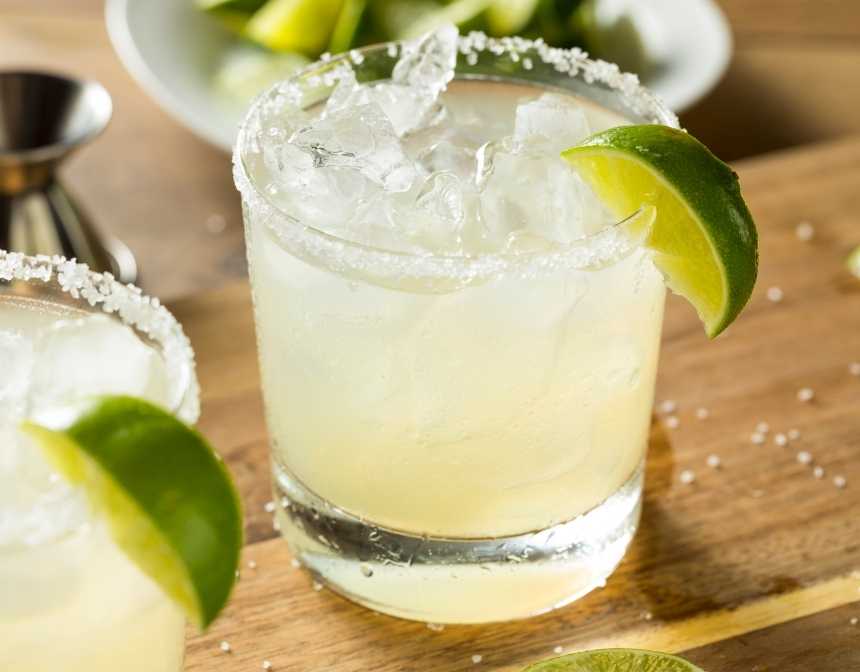 Celebrate National Margarita Day on 2/22/23!
February 22 is National Margarita Day but more importantly, who doesn't love a delicious margarita – frozen or on the rocks? One of my favorite aspects of traveling is trying new cuisine and cocktails from around the world. Here are delectable margarita recipes from around the world. Let us know what your favorite is!
---
Four Seasons Philadelphia: Ginger Margarita from JG Bar
– Arette reposado tequila, Cointreau, ginger, lime
– Mix salt and ginger powder (dehydrated, ground ginger pulp) for dusting rim.
– Fill shaker with ice, then tequila, Cointreau, and ginger lime base (lime juice, organic sugar, freshly juiced ginger).
– Shake vigorously and pour into glass.
– Squeeze 1 lime wedge and drop it into the drink.
---
THE CAPE, Cabo San Lucas
Tequila – 1 ½ oz.Cassis Liqueur – 1 oz.
Hibiscus Syrup – 1 oz.
Lemon Juice – ½ oz.
Agave Syrup – ½ oz.
Instructions:
-Pour the Tequila, Cassis Liqueur, Hibiscus Syrup, Lemon Juice, and Agave Syrup in an ice-filled cocktail shaker.
-Shake vigorously until well mixed. Pour over the ice-filled glass. Garnish with a cherry and a slice of lime. Salud!
---
Four Seasons Resort Rancho Encantado, Santa Fe
Betty's Smoking Margarita
1.5 oz Codigo Rosa Tequila
1 oz Lime Juice
1 oz Cointreau
A Splash of Agave
1 teaspoon of fresh jalapenos, pureed
.5 oz Colkegan Scotch Style Whiskey
Shake everything except the whiskey and strain onto fresh ice. Add the whiskey on top gently so that it floats on the top of the drink to add aroma.
---
Four Seasons Tamarindo: Tamarindo Margarita
40ml Raicilla Lima mex (Mexican Tequila)
25ml Sirop Lima mex (syrup)
50ml jugo de Lima mex (lime juice)
15ml limón (lemon)
Tamarindo margaritas are made with raicilla, which is a first cousin of tequila from the same agave plant. This offers an amazing local flair.
---
Four Seasons Hotel Gresham Palace Budapest: Margarita at the Muzsa Bar
50 ml Tequila blanco
25 ml Cointreau
25 ml lime juice
5 ml agave syrup
Shake and serve in a coupette with a lime wheel and salt rim
---
Four Seasons Hotel Baku, Azerbaijan: Smoked Blackberry Margarita
For the Smoked Blackberry Margarita, the idea of heat is more literal: Mixologists at Four Seasons Hotel Baku smoke the cocktail over cherry wood after the ingredients are mixed together for an unexpected aroma and taste, with hints of sour, sage, sweetness and smoke. Paired with refreshing blackberries and citrus, it's perfect for a hot summer day.
4 cl tequila
4 cl Cointreau
1.5 cl maple syrup
2 cl lime juice
6 to 8 fresh blackberries
7 sage leaves
Directions: Muddle sage leaves and blackberries, then add the rest of the ingredients and serve with ice.